1. First, make sure you are logged into Humi. Now go over to the left navigation bar, and click time off.
2. You will now see your time off profile. It will have your balance summary, upcoming time off, history, overrides and bonus accruals. To request time off, click on the blue button with the + sign in it in the bottom right of the page.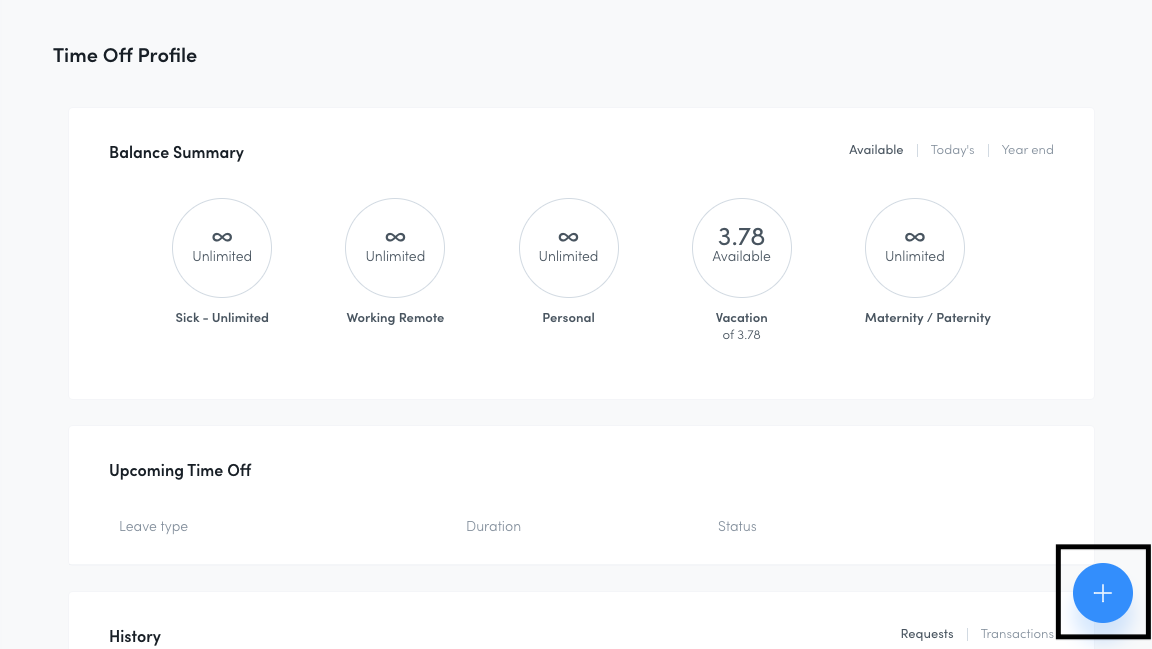 3. After you click on request time off, a page that looks like this (below) will show up.
4. Fill in the appropriate information for leave type, duration type, requested date(s), and reason. Below is an example screenshot of a filled out time off request.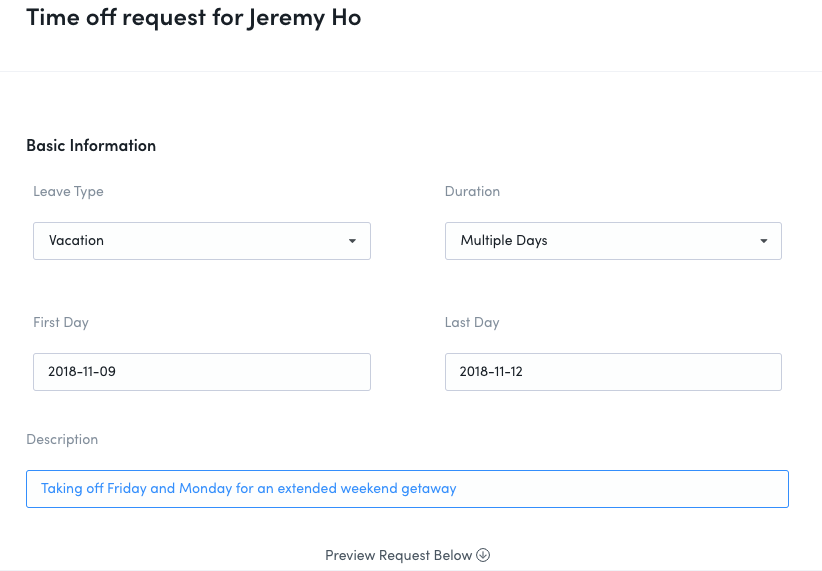 5. If you scroll down that page, you will also see a Time off Request preview, which looks like this (below) in a screenshot.  
Note: If any of the requested days are not counted due to them falling over a weekend or holiday, you will see them in the Days Not Counted section.
6. When you are satisfied with your time off request, click the blue request button in the bottom right.
 Your new request will then appear on your time off requests list.
Congratulations! You have now successfully requested time off.