1. First, make sure that you are in your Humi profile. You should see a screen that looks like the screenshot below.
2. Look up in the top right corner of the page, and click on the down arrow.
3. A dropdown box will show up. Logout will be the last on the list. Click on it.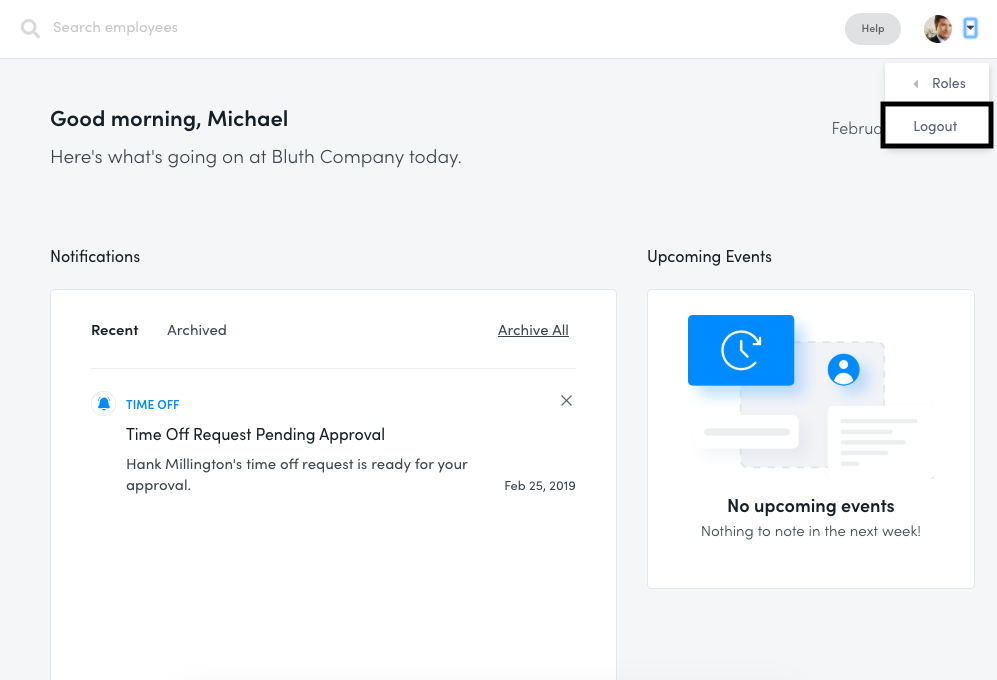 Congratulations! You have now successfully logged out of Humi.