1. First, make sure you are logged into your Humi account. Navigate to the top right and click on the arrow beside your name. A drop down menu will appear. Click on inbox.
2. You are now in your inbox. In your inbox, you can see all of the messages that you have received, and the date you received them. You can also click into each message to view them.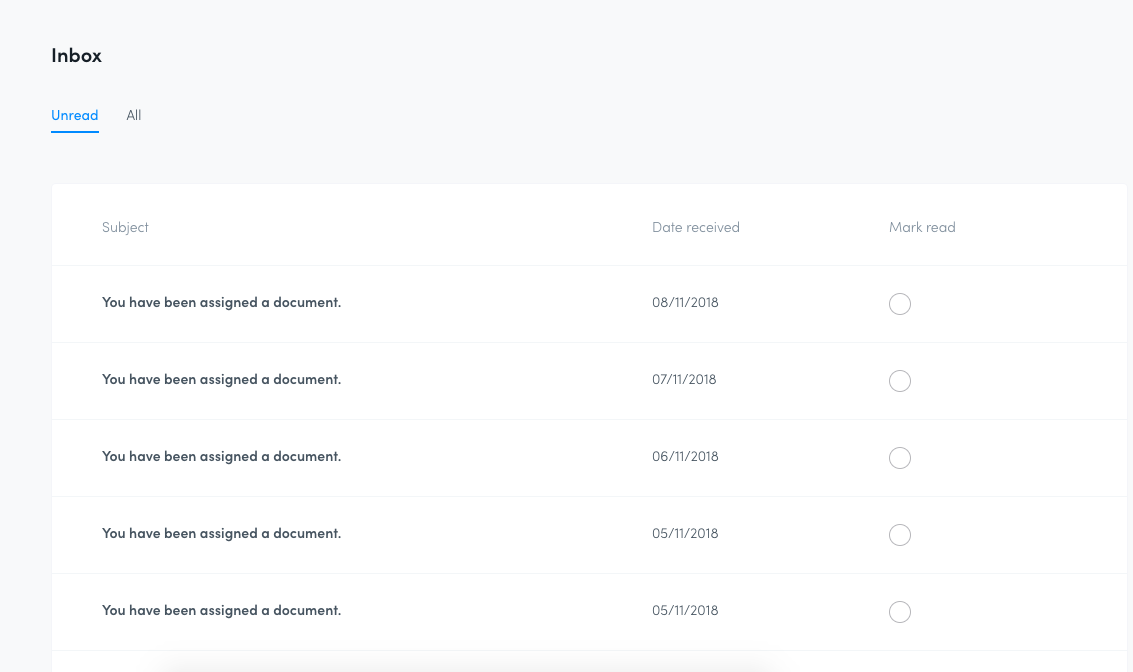 3. Another thing that you can do is mark the messages that you have received as read. When you do this, they will leave the unread tab and go to the all tab.  
Congratulations! You now know how to check your inbox, as well as keep it clean and up to date.